Spring Capital Closes New Investment in Best Warehousing & Transportation
SPRING CAPITAL PARTNERS IV, L.P.
is pleased to announce the closing of an investment in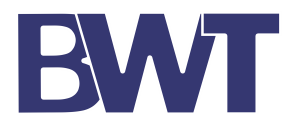 Best Warehousing & Transportation Inc.
$5.3 Million of Subordinated Debt and $1.75 Million of Preferred Equity
---
Spring Capital Partners IV, L.P. ("SCP IV") is a Small Business Investment Company ("SBIC") as licensed by the United States Small Business Administration in accordance with the Small Business Investment Act of 1958, as amended.
Transaction Overview
Spring Capital Partners IV, L.P. (www.springcap.com) invested $5.3 million of subordinated debt and $1.75 million of preferred equity to support Bluejay Capital's acquisition of Best Warehousing & Transportation Inc. (the "Company"). SCP IV partnered with Southfield Mezzanine Capital II LP and Argosy Private Equity in financing the transaction.
About Best Warehousing & Transportation
Founded in 2006, Best Warehousing & Transportation Inc. is a third party logistics provider specializing in comprehensive, client-focused solutions, including transportation, warehousing and storage, logistics handling and other services. Based in Atlanta and serving the nation, the Company provides logistics solutions out of 30 locations comprising over 2 million square feet with both dedicated and multi-tenant warehouses.
About Spring Capital Partners
Spring Capital Partners was founded in 1999 to provide mezzanine capital to growing small and medium sized businesses. The firm has managed over $600 million of capital and is currently investing out of its fourth fund, Spring Capital Partners IV, a $250 million SBIC. Investments are made in the form of subordinated debt and minority equity, typically in the range of $2 million to $20 million per investment. In addition to investing in change of control/buyout transactions with committed private equity funds and independent sponsors, Spring Capital also provides capital to privately held businesses to support acquisitions, growth, and minority recapitalizations.
---